[Take out only] For gatherings and picnics outside! NO.14 Special lunch box 1 yen 600 yen
DETAIL
[Take out only] For gatherings and picnics outside! NO.14 Special lunch box 1 yen 600 yen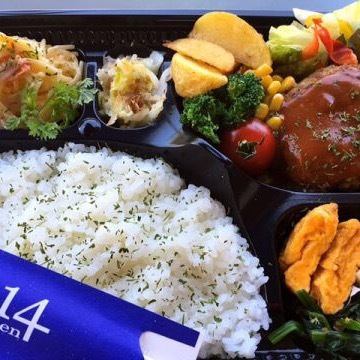 New appearance! Lunch box full of popular menu such as hamburger steak and potatoes is 600 yen (tax excluded) ※ reservation required
Course menu
[Take out only] For gatherings and picnics outside! NO.14 Special lunch box 1 yen 600 yen
Five main types can be chosen!
Hamburger steak / Tonki / Pork cutlet / Chicken cutlet / Kudaisu
potato
Salad / Spaghetti
Simmered dishes / pizza
Omelet
rice
pickles
Special-made boxed lunch to eat variously!
(The content changes somewhat according to the day)
Be sure to inquire in advance.
NET reservation is not available.Reception is available only by phone!
★★★★★★★★★★★★★★★★★★
Now if you order 10 or more 600 → 550 yen (excluding tax)
Order more than 20 items 600 - 500 yen (tax excluded)!
★★★★★★★★★★★★★★★★★★
2018/03/19 update