【Reservations are OK for over 10 people】 ★ PARTY course
DETAIL
【Reservations are OK for over 10 people】 ★ PARTY course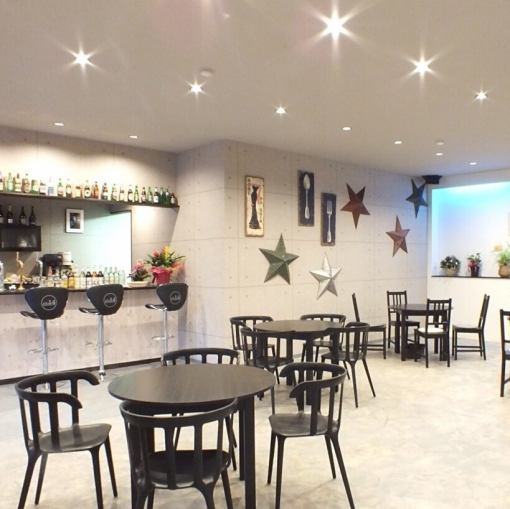 2500 Yen
We will respond according to the content and plan of the course.Please contact us!
All-you-can-drink available

2H All you can drink! Lo. 30 minutes ago
Spacious and fashionable charter within 10 ~ 60 people! One floor freedom! Box lending warm welcome ★ Please use it for various occasions.Please consult the party contents and price!
Course menu
◆ Please contact us for details!
We will respond flexibly.
All-you-can-drink menu
·draft beer
Premium Malt
·Non-alcoholic
· All-free / non-alcoholic plum wine
- A glass of wine
· Red · white / plum wine (rock / water split / high ball)
·whiskey
· Square bottle (rock / water split / high ball)
·sour
· Lemon Sour / Lime Sour / Calpis Sour
Shochu
- Potato / wheat
· Soft Kagamitsuki
· Yuzu / Acerola / cheese
·Soft drink
· Oolong tea / cola / ginger ale / orange juice / grapefruit / apple / pine / mango / calpis / ice coffee / iced tea
Cocktail [1]
· · Bee Fighter (Jin Ricky / Gin Tonic / Jim Buck) ● Sky Vodka (Rickey / Tonic) ● Moscow Commander ● Screwdriver ● Salty Dog ● Sea Breeze ● Cuba River ● Ruje (Cassis Soda / Cassis Orange) ● Fuzzy Group ● Peach Oolong
Cocktail [2]
· · Paraiso lychee grapefruit ● China Blue ● Mango Yang (Orange / Milk) ● Campari (Soda / Orange) ● Spumoni ● Campari Citrus ● Malibu (Orange / Pine / Milk) ● Yogleato (Soda / Orange) ● Kalua Milk
2018/03/19 update